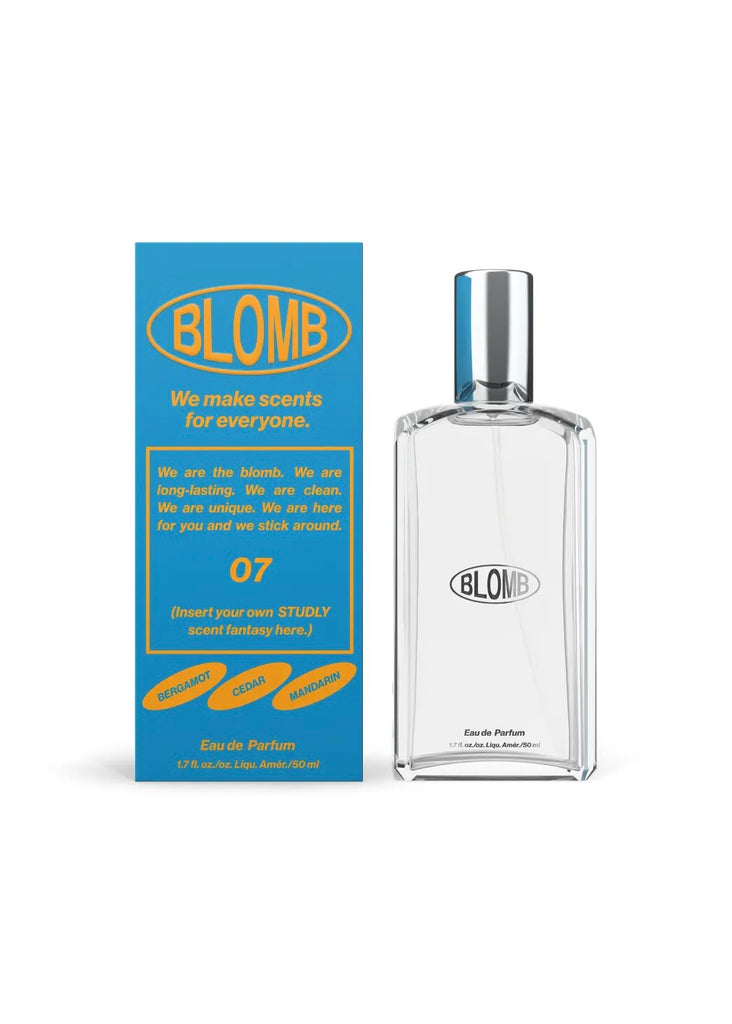 Blomb
Blomb 50ml Eau de Parfum
$49.50
No. 7: Characteristics: Skin musk, worn leather, natural tonka bean and Australian coach wood melt into a sensual and unforgettable aura of unique masculinity. Notes: Highest quality bergamot, cedar, mandarin oil with hints of violet and jasmine.
No. 11: This natural, aromatic scent is wrapped with the warmth of amber cognac. A smooth dry-down of precious woods and warm musks lend the fragrance a sexy, long-lasting edge. Notes: Grapefruit, tarragon and clary sage; violet leaves and rosemary.
No. 15: A delicate yet captivating blend reveals a voluptuous fragrant combination that invokes a mysterious yet approachable sensuality. Notes: Black currant, peach flower and watermelon
No. 23:  A uniquely blended mélange of exotically inspired essences emit a rush of citrus for this very captivating fragrance. Notes: Cedrat, Grapefruit, Tagete, Vetiver, Crisp Green Apple, Amber, and Papyrus.
Made in USA